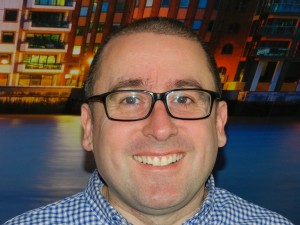 FOUNDER AND DIRECTOR
David Johnson is a Londoner, with a Masters in Modern Languages from Cambridge University. He qualified as a teacher in 1994 and taught firstly in secondary schools in the UK, then in adult education in France and Germany.
Convinced that the best way to learn a language is to speak it, David developed his own original approach. He makes you feel at ease in the language and lose your inhibitions by creating a friendly, informal and fun experience which encourages conversation and facilitates learning. This innovative approach is tailor-made to your needs and empowers you to express yourself without feeling judged. The goal is to communicate without fear of making grammatical mistakes; success comes from trying to speak, having a go.
In 2016 David created his second company to ensure maximum flexibility and best serve the needs of various clients, from businesses to private individuals, from business schools to individual school students.
Thanks to his partners, he can also arrange courses in other languages, mainly French and German.
Think you can't speak English?
Let us surprise you!